PDT: 8/31 02:00 - 9/28 23:00
EDT: 8/31 05:00 - 9/29 02:00
UTC: 8/31 09:00 - 9/29 06:00
Midway Ranking Rewards
Edit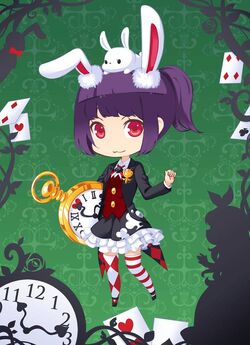 Ranking
Item
Item
Item
1-50

51-300

301-1000

1001-2500
Total Ranking Rewards
Edit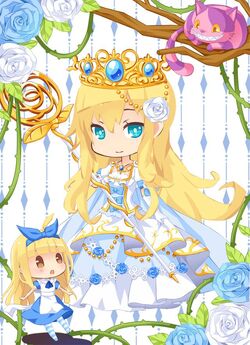 Ranking
Item
Item
Item
1-50

51-300

301-1000

1001-2500
| Tie-Up | Bonus |
| --- | --- |
| | released 1st half, 3x fp |
| | released 2nd half, 5x fp |
| | bonus fairy gacha play background |
Stage Rewards
Edit
| Clear These Stages! | Prizes! |
| --- | --- |
| Stage 50 | |
| Stage 60 | |
| Stage 70 | |
| Stage 80 | |
| Stage 90 | |
| Stage 100 | |
Early Clear
Edit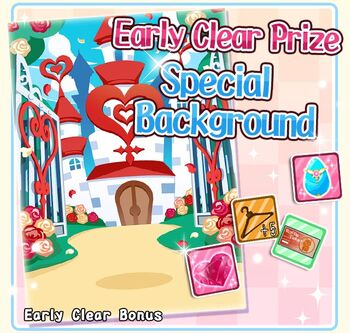 | Clear These Stages! | Prizes! |
| --- | --- |
| Stage 7 | |
| Stage 15 | |
| Stage 20 | |
| Stage 25 | |
| Stage 30 | |
| Stage 35 | |
| Stage 40 | |
| Stage 45 | |
Event Gacha
Edit
Click the banner below for details!

Event Dialogue
Edit
Click the banner below to see what the Fairy Agency team has to say about the festival!


Mika Says
Edit
About the event:
... Mika, meow? Who's Mika, meow? I'm Cheshire, meow. I deal in riddles, meow. Riddle me this and I'll riddle you that, meow. Ask me anything and I'll give you an answer... of sorts, meow♪
If you ask Mika which path you should take, she responds:
You must decide the answer before you ask the question, meow. Which way to go, meow? Or does it even matter, meow...?

Huhuhu, "but I'm lost!" I hear you shout, meow? Everyone's lost in Wonderland, meow. Even me, meow. The lost must remember where they've been, before they decide where they're going, meow~♪
Ad blocker interference detected!
Wikia is a free-to-use site that makes money from advertising. We have a modified experience for viewers using ad blockers

Wikia is not accessible if you've made further modifications. Remove the custom ad blocker rule(s) and the page will load as expected.